Meet Jared, Joyce & Caleb
---
We first want to thank you for having the courage, strength, and love in your heart to choose the path of adoption, we truly admire your selflessness and bravery in this decision.  We want you to know your child will have a life filled with unconditional love, laughter, support and encouragement not only from us, but also our wonderful friends and family.
We have been married for seven years and can't imagine a day going by without each other. We have always dreamed of having children. As it turns out, we are unable to have our own biological children. We believe God has another plan for expanding our family and that is through adoption.  In 2015 we began the journey of adoption for our son Caleb. He was born early 2016 and we have been deeply in love with him since the day he was born. Adoption has been a huge blessing in our lives. All three of us are excited to welcome a new member to the family.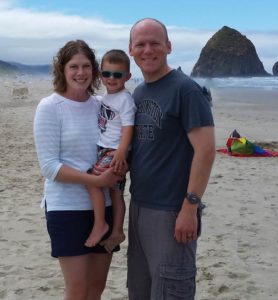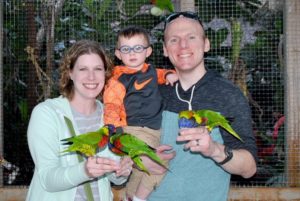 Jared has been a mechanical engineer for the past nine years.  He loves what he does.  His job allows him generous amounts of time off and flexible hours, which allows him to spend lots of time with our family.  Before becoming a stay at home mother, Joyce was an elementary special education teacher for eight years.  Becoming a stay at home mother has been one of the best decisions she ever made.  She is able to nurture, teach, and watch our children grow up.
We live in a family friendly neighborhood with a park just around the corner. Year round you can find us relaxing and playing in the backyard. We enjoy roasting hot dogs and marshmallows on our fire pit with our family and friends. We enjoy walks throughout the neighborhood and playing at the park.
Thank you for taking the time to learn about us and considering us to love and cherish your child.