Thank you for taking the time to get to know us better.
Our love story began in August 2003 when Alex walked into my office at the University of Washington. It will be a moment I will remember for the rest of my life, yet at that instant, I did not know my future wife was standing in front of me. I was instantly drawn to her warm demeanor and infectious smile and felt an immediate attraction. I would learn later that Alex felt the same immediate draw. Essentially, we had a moment that eventually proved to be love at first sight. Our connection has only grown from that day. We started a friendship that quickly blossomed to a relationship and then our marriage in 2008. The laughter and admiration that we shared from that very first day we met has never waned. It has only grown.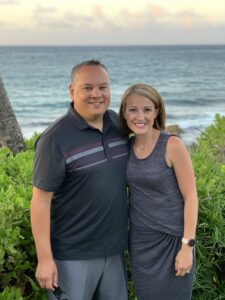 We have had unwavering support for each other during the almost 17 years we have known each other and have enjoyed making a lifetime of memories together.
We live in the suburbs just north of Seattle surrounded by a great group of friends and in a family-friendly community. Our three-bedroom house is in a quiet and safe housing development and sits directly across the street from the neighborhood park. We are also within walking distance to an elementary and middle school in the highly-rated Northshore School District.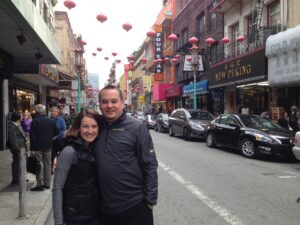 Brian's family lives in the Portland area, while Alex's family resides in Spokane, so we spend a lot of free time with parents, aunts and uncles, brothers and sisters and nephews and nieces. It makes it especially easy for family vacations together, whether in the Pacific Northwest or at our favorite destination, Maui.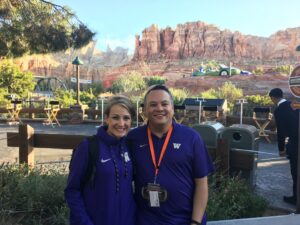 We are both graduates of the University of Washington, where Brian has worked for over 16 years. We share a passion and love for Huskies' athletics and have had many adventures based around Brian's work. Alex also has a thriving career that has spanned 16 years in sales for a large digital and broadcast company.
We decided several years ago that we wanted to grow our family and make new memories that included a little one. As life sometimes goes, it has not been an easy time for us to make that chapter of our life a reality. We have learned that for us, having a pregnancy is not feasible. While it left us crushed, it did not break our spirit. Instead, it has made us stronger as a couple and only strengthened our desire to start a family through adoption.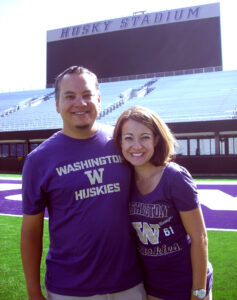 When we look back at the start of our relationship, where we fell in love at first sight, we firmly believe it will happen again when we meet our baby. We can assure you that your baby will join a loving, laughing and supportive family. We will always promote education, individuality, acceptance and compassion.
We will also always respect your desires to be a part of your child's life. We will teach them about their heritage and their birth story. We honor your decision and would love to meet you if that is part of your plan.