Hi! We're Beau and April. We'd like to tell you a bit about us. We met in 2003 and have been best friends ever since.
Beau comes from a big family. His Dad is a retired police detective and his mom was a home maker. He's the baby of his family, having 2 older sisters both married, and 8 nieces and nephews! He works in a warehouse 40+ hours a week unloading big trucks that come in from the port. When he's not working he loves to fish or ride his Harley (he can't wait to teach our little one how to ride!). He's creative as well... he can fix just about anything and loves to cook! He even BBQ's our Thanksgiving turkey. He's hardworking, honest, patient and a bit old fashioned. He's going to make a great Dad.
I come from a smaller family. My parents are both retired and can't wait to have their very first Grandbaby!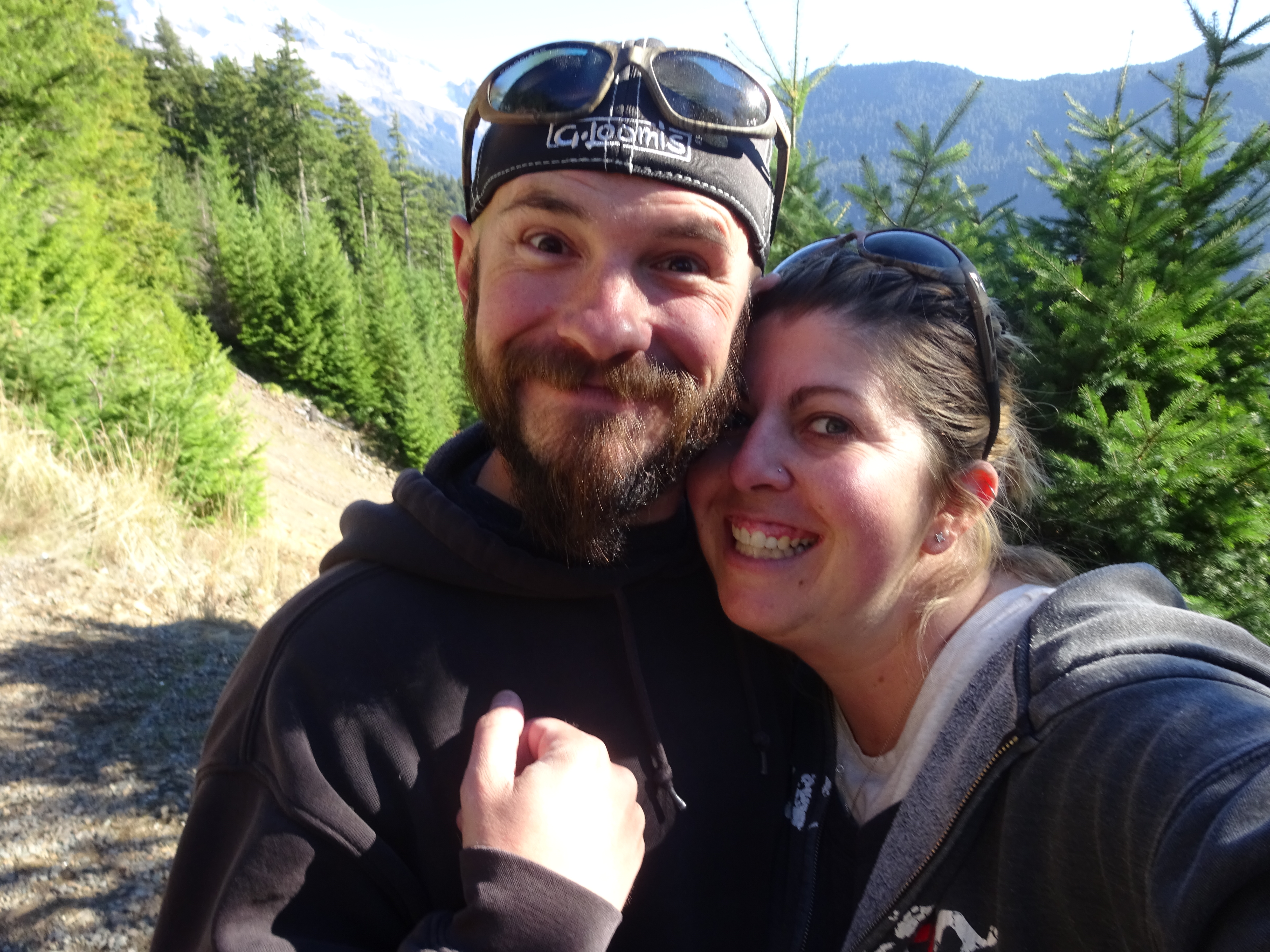 I have 1 younger sister, we are very close and she watches out for me since I tend to be a bit clumsy or get lost easily. She doesn't have any kids, so she's ready to spoil our little one! I've been a hairdresser for 23 years at the same salon. It's always fun to go to work and make people feel pretty. My favorite thing to do are up do's for proms and weddings. I love to work in my garden or in the greenhouse Beau built for me growing things. I love to paint, do crafts or lay in our hammock reading. I'm a bit stubborn, but I'm hardworking, passionate, and honest. My biggest dream is to be a Mom.
We got married in 2010 having "Adventures" ever since. We like to take our kayaks out on a lake to explore, go camping, hiking, fishing or riding dirt bikes. Sometimes I fall in the water, we forget our kayak paddles at home or we get a little lost... but we always come home with a great story to tell! We love to spend time in the Great Outdoors, but our favorite times are spent here at home together. We live in a little farmhouse that my Grandparents built in the 1930's. It's pretty small, but we have 5 acres of property. We have vegetable gardens, a greenhouse, fruit trees, flower gardens, and a big pond out back. The best part is our "Party Shanty" and bonfire pit! We love having our friends and family over for a BBQ and bonfire to roast marshmallows.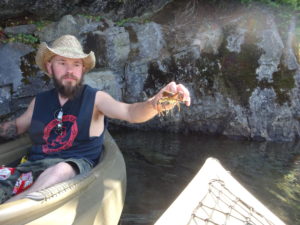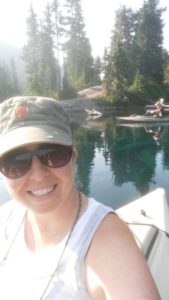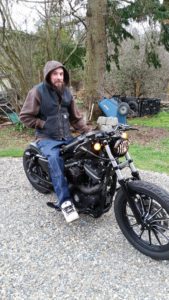 We have 2 dogs, Ollie and Abby that we adopted not long after we got married. They are super friendly and love kids! We have a ton of chickens, a pond full of goldfish, but our 16 year old kitty Lucy just passed away. Animals are a big part of our family and we love them like they were our children.
We have always wanted to be parents. After many failed pregnancies and unsuccessful infertility treatments we knew that adoption was the way that God was leading us to complete our family. We imagine the little one helping Mama & Daddy in our garden or snuggling up with us at the bonfire. Going on walks with the dogs, learning how to ride a dirt bike or catching their first fish! We want you to know how much we respect you and can't imagine the decision you have to make. We pray daily for you and your baby, that you have the strength and courage you need on this journey. We know that you love your baby and want what is best for them, and pray that you find us all you hope for your child.